First Lutheran School Messenger
Isaiah 40:31 "…but those who hope in the Lord will renew their strength. They will soar on wings like eagles;…"
Issue No.  35                                                                  June 1, 2023
Wow! JUNE 1st!! Counting today, there are just seven school days left this year. And, please remember that the last day, June 9th, is a half-day, with 11:30 a.m. dismissal.
There is a lot of activity still ahead before the last day, starting with Field Day tomorrow. Details are elsewhere in this Messenger. Grades pre-k through 6 will have activities on campus, while 7th and 8th grades will go to Look Park for their field day. Thank you to all who have volunteered to run games, supervise, or chaperone. The day just does not work without our intrepid parent/grandparent volunteers.
Next week is the big finish for our graduating eighth graders. There will be several Graduation rehearsals before the big night. Tuesday morning is the 8th Grade Breakfast at Cracker Barrel. Thursday night (June 8th) is Graduation, beginning at 7 p.m. For the second year in a row, we will be joined by the Honorable Joshua A. Garcia, Mayor of Holyoke. I appreciate the Mayor's interest in, and support for, our school.
Last Wednesday was a huge success for both 6th and 7th grades at the Southwick Zoo in Mendon, MA. A big thank you to parents Mr. Amaral and Mrs. Stone for chaperoning, and to Mrs. Ricco and Mrs. Rex for driving and supervising.
While the 6th and 7th grades were at the zoo, 8th grade spent the day at the Basketball Hall of Fame, with lunch at famous Red Rose Pizzeria, in Springfield. Thank you to Mr. Stone for supervising, and to the ever-dependable Mr. Tony Santiago for driving and helping chaperone as well.
This past Tuesday, Grades pre-k through 2 enjoyed a visit from Lieutenant Maria Pelchar and several firefighters from the Holyoke Fire Department, including Firefighter Sean Kelly, son of our own Mrs. Kelly, and himself a graduate of FLCS. The children even got to climb up into the truck and ring the bell. It was a fun learning experience.
PLEASE return your re-enrollment packets as soon as you can. Spots are disappearing, and we need to get a clearer picture of our numbers for the Fall. If you need more time to complete the paperwork, please contact Chris, anyway, and let her know your intentions for next year. I am encouraged by the tours and visits that we are still conducting, and I'd like to keep that momentum going. Thanks.
Finally, this is the second-to-last Messenger of this school year. My year-end message will appear in next Thursday's Messenger.
Bob Lastowski
Principal
Hot Dog Friday 6/2  ~ Money collected Thursday 6/1
Chick-Fil-A Monday 6/5 ~ Money collected 6/2
Pizza Wednesday 6/7~ Money collected Tuesday 6/6
Hot Dog Friday 6/9  ~ No lunch ~ 1/2 day
Chick-Fil-A Monday 
VBS
VBS planning is going very well. This year's VBS is a space theme. We are planning exciting decorations and activities. We are starting to collect the materials needed to make it a success. Here is a list of items needed. Thank you in advance. This list may be updated in the future.
Empty paper towel rolls
Black, dark blue and purple rectangle tablecloths (from the dollar store)
Double sided tape
Duct tape
Large pieces of cardboard
Anything space related
Monetary donations to offset the cost of supplies, decorations and teaching materials
The 2022-2023 Yearbooks have arrived!  Order forms are available in the office
Thanks to those who have already returned your reenrollment packets.
There is a lot of work that goes on over the summer in planning for the next school year. If you plan to reenroll for the 2023-2024 school year, please do so before the school year ends.
Mr. Lastowski & Mrs. Ferguson will be in the office and on duty MOST weekdays from 8 a.m.-12 pm, but their schedules are flexible. Voicemails and emails will be monitored regularly, so PLEASE call or email before coming in. Making an appointment is the best way to secure a time. Thank you!
Key Fobs All fobs will be deactiviated after 11:30 a.m. dismissal on June 9th.  If you want to return your fob & have your deposit returned, you may, or you can keep it for next year.
Final report cards, honor roll certificates, final Eagles' Nest bill, and any other remaining correspondence will be mailed home on June 16th.
                         Watch for a letter at the beginning of July.  The summer letter will contain next                                                 year's supply list, any major changes to the parent handbook and other important                                           information.
We are in need of a Morning Care Supervisor for next year.  This is a paid position from 7:15 a.m. – 8:15 a.m. each school day.  If you are interested, please call the office or see Mr. Lastowski
Dates To Remember
Friday, June 2nd ~ Field Day ~ 9:30 a.m. – 1:45 p.m.
Monday, June 5th ~ PTO ~ 6:00 p.m.
Thursday, June 8th ~ 8th grade graduation ~ 7:00 p.m.
Friday, June 9th ~ Last Day of School ~ 11:30 a.m. dismissal
VACATION BIBLE SCHOOL
Shine a light on Jesus' love!
Launch kids on a cosmic quest where they'll have a blast shining Jesus' light to the world. Stellar rockets kids on an out-of-this-world adventure that's light years of faith-building fun.
WHERE: FIRST LUTHERAN CHURCH & SCHOOL – 1810 NORTHAMPTON ST., HOLYOKE
WHEN: JULY 24TH – JULY 28TH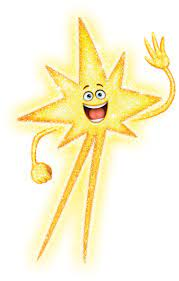 TIME: EACH DAY FROM 5:30 P.M. – 8:00 P.M.
FOR REGISTRATION FORMS OR MORE INFORMATION, CALL THE CHURCH OFFICE AT 413-534-7071
BIBLE STORIES * GAMES * SNACKS* FRIENDS* MUSIC* & MORE!
.